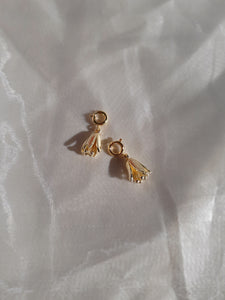 Who: you
What: watching the clouds past
When: onacloudysunday
Where: by the window
Why: for no particular reason


Fixxture.Core compatible.
24k gold plated.

Each charm features a spring clasp to attach onto another charm, bracelet, necklace or earrings.

Charms are sold in a pair.

Due to the nature of natural gemstones and shells, please allow slight variation in design and sizes between each pair.